The Film Club
The Film Club shows a film every third Thursday of the month (except December and most unusually this June) at the Village Hall  Doors open at 7:00pm for 7:30pm.   Details of the next film are below.  Screenings are a very sociable occasion with members of the audience staying behind to chat and enjoy tea, coffee and cake.  All are welcome and tickets, which cost £4.00, are available at the door on the night.
If you wish, you may also join the 140 or so members of The Film Club.  The cost is £5 for life membership.  You don't need to be a member to come to the monthly screenings at the Village Hall but members help choose the films we show each season and get advance notice of the programme.  Members can also attend occasional Members' Evenings at the Dabbling Duck for supper and a film.
The Film Club was formed in the Autumn of 2011 by the Trustees of the Village Hall and the Great Massingham Area Community Cars Scheme.
For more information call Arthur Allen on 01485 520 628, email villagefilmclub@hotmail.co.uk or find us on Facebook.
Those who have difficulty getting to The Film Club can request assistance from the Community Car Scheme (tel:01485520823) and their driver gets in for free!
The Village Hall is on Station Road, the main road through the village, halfway between the Church and the Fire Station and on the same side.  PE32 2HU.
Photo of the enthusiastic audience at 'Bridge of Spies', May 2106
---
---
Next Film is on the 21st of September:
 Jim Broadbent, Charlotte Rampling and Harriet Walter bring class to this restrained adaptation of Julian Barnes's novel, The Sense of an Ending
Broadbent plays Tony Webster, a grumpy retiree, divorced from his elegant and beautiful QC wife Margaret (Harriet Walter) and on reasonably good terms with their grownup daughter Susie (Michelle Dockery) who is heavily pregnant and preparing to be a single mother. Amusingly, Tony accompanies Susie to antenatal classes in the place of a partner and embarrasses her horribly with his dad-joke attempts at lightening the mood.
Then, Margaret is astonished and quietly angry when Tony takes her out for lunch (in London's leafy Crouch End, typically) to tell her about a part of his early life she'd had no idea about.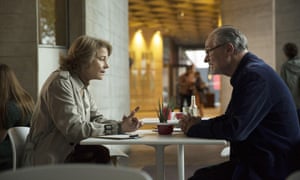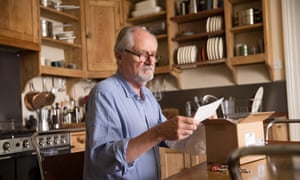 Looking forward to seeing you
---